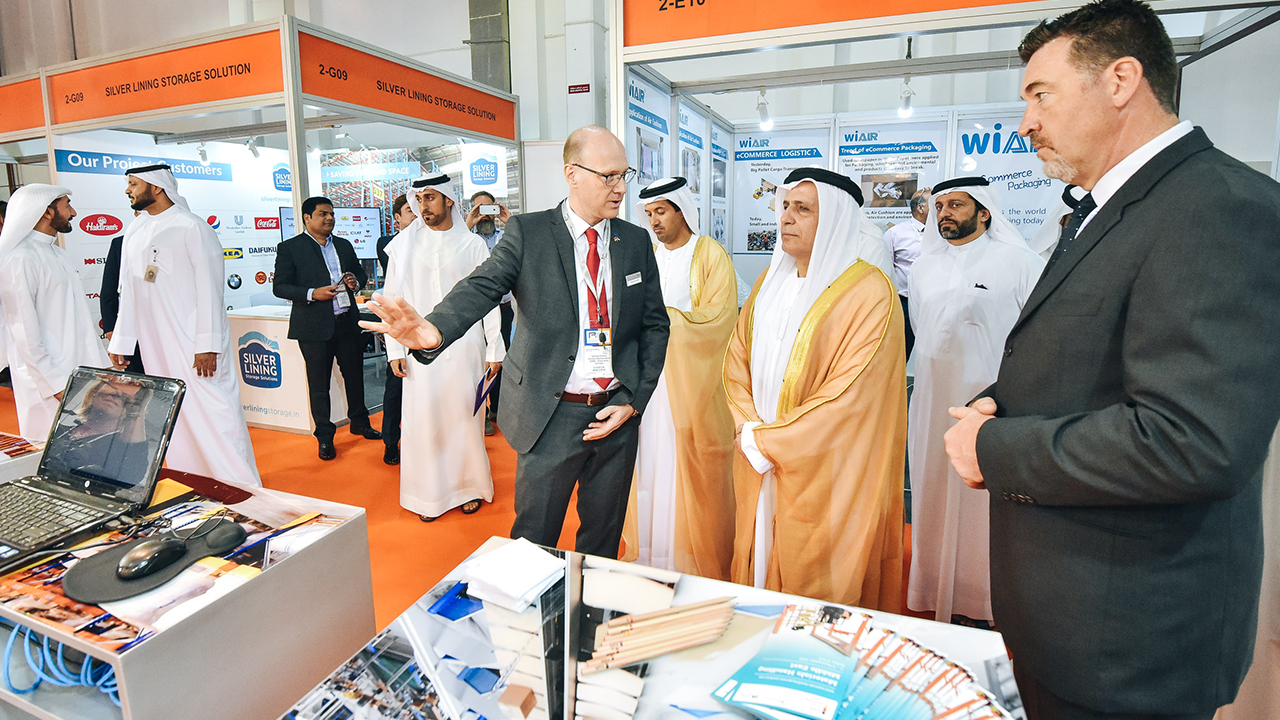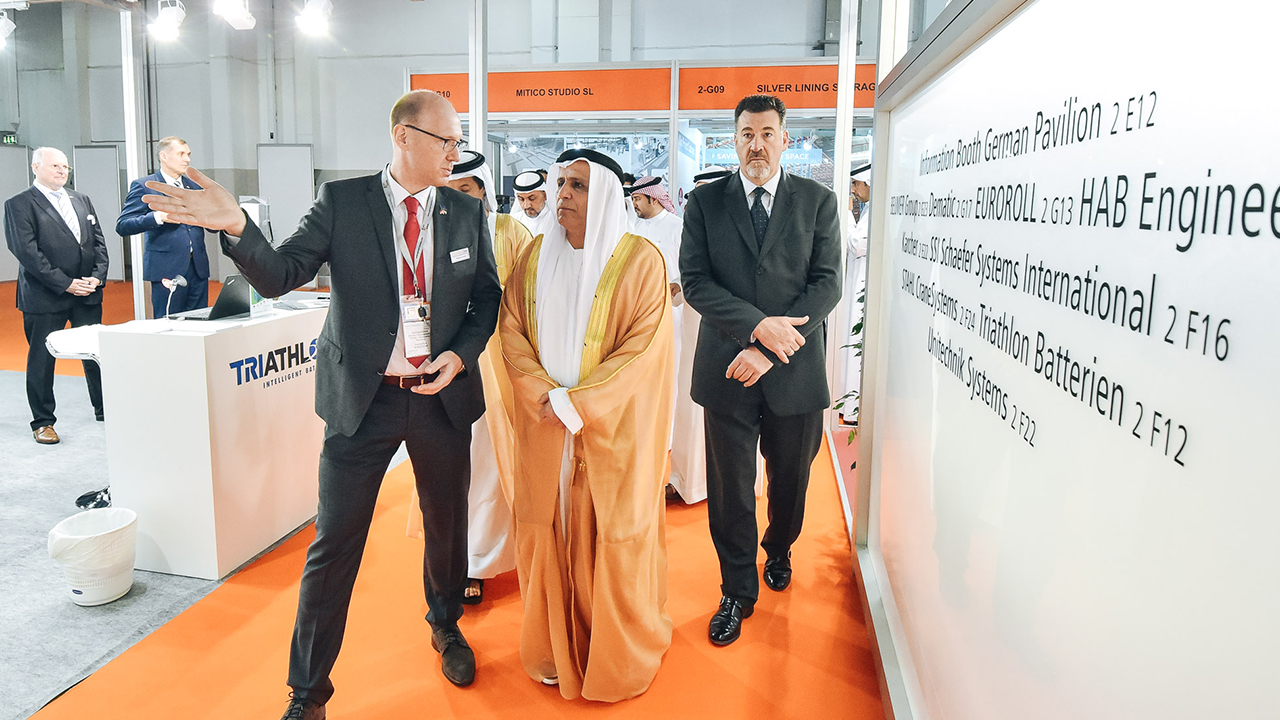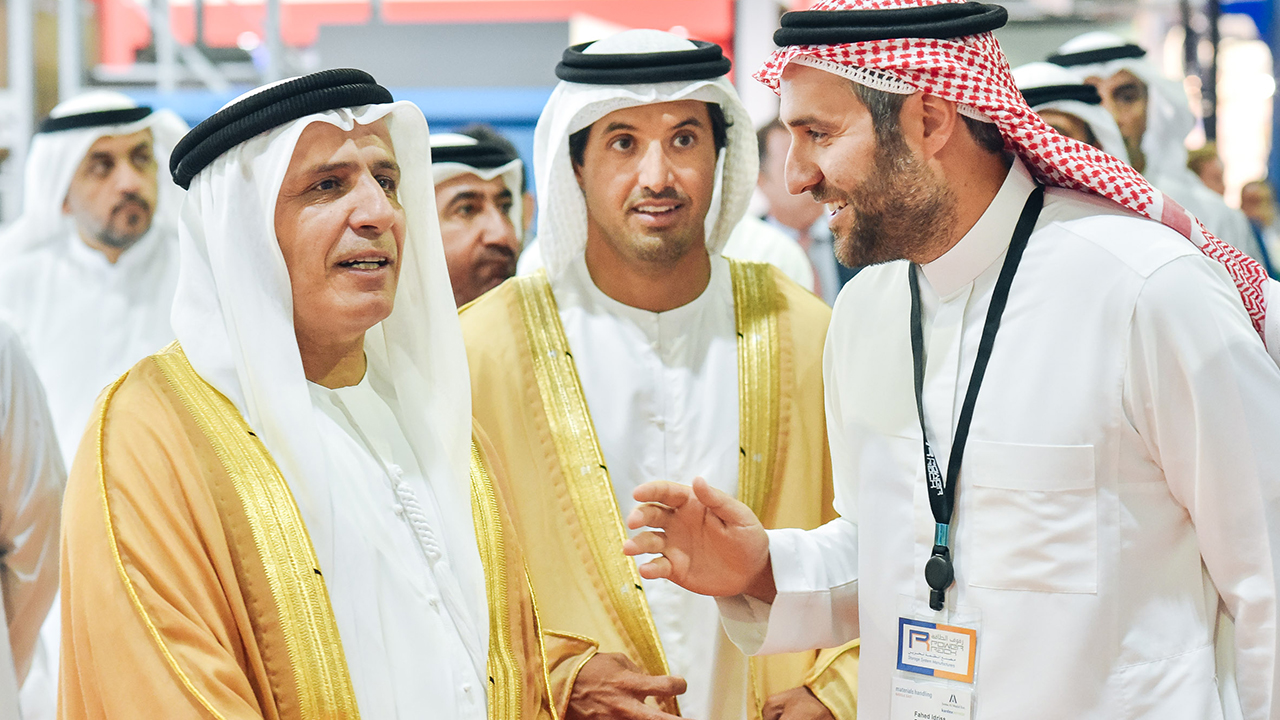 Dubai, UAE: His Excellency Mattar Al Tayer, Director General and Chairman of the Board of Executive Directors of RTA today officially opened the 2019 edition of Materials Handling Middle East.
The event, which runs until 5 September at the Dubai World Trade Centre (DWTC), is co-located with SPS Automation Middle East, opening to a crowd of logistics, materials handling, automation and e-commerce professionals.
H.E. Mattar Al Tayer, was joined by Simon Mellor, CEO of Messe Frankfurt Middle East, the event's organiser, as they toured the exhibition's floor meeting with representatives of local and international exhibitors.
Now in its 10th edition, Materials Handling Middle East will have a focused futuristic showcase of robotics and automation, ushered in by a rapidly changing industrial landscape.
The three-day tradeshow will address impactful topics for the industry, including automated solutions, operational and cost efficiency, production capacity and customer service.
Hosting close to 100 exhibitors from over 30 countries, international and local presence at the show was bolstered by Japanese automation providers, Daifuku; Germany's Schafer; the regional branch of for industrial solutions provider, ACME; and Kuwaiti transportation logistics giant, Agility.
Swisslog, a global leader in robotic, data-driven and flexible automated solutions introduced highly efficient robotised storage and order processing solutions for small parts and pallets that can be integrated into existing buildings.
Commenting on its benefits to logistics automation, Alain Kaddoum, General Manager of Swisslog Middle East said: "The GCC automated materials handling equipment segment is growing at a CAGR of 8.6% and is expected to reach $498.5 million by 2023.
"This growth will cross from e-commerce and retail, to F&B and pharmaceuticals and is fueled by the demand for operational efficiencies. Businesses are now recognizing the full potential and need for warehouse automation investments.
"Our solutions such as Vectura, AutoStore, CarryPick and PowerStore are designed to shape the future of logistics automation and transform warehouses and distribution centres to achieve maximum efficiency, flexibility and agility."
A new report produced by research and advisory firm LogisticsIQ, was issued to coincide with today's opening which has forecast double-digit growth for the region's warehouse automation market with rising e-commerce demand being a key driver.
The report said the regional warehouse automation sector will attain compound annual growth of 17.5% to 2025 to reach a value of US $1.6 billion – almost triple today's US $600 million worth.
"e-commerce fulfilment is driving demand for more warehouse space, as well as increasing adoption of automation solutions in the warehouse itself," says the report.
The biggest customer segment base for warehouse automation in the region will be the e-commerce, fashion, beauty, and grocery sectors, according to the report. While demand from the UAE's e-commerce sector is said to be leading regional growth – the Saudi Arabian market holds out huge potential.
"Growing competition, good access to know-how and improving access to funding are some of the key factors driving Saudi Arabia online penetration growth," says the report, which forecasts the Middle East's e-commerce market to grow by 13% through to 2025, when it will be worth nearly US $28 bn.
"Digital adoption is gaining momentum and there is a gradual development of the digital ecosystem in areas such as media and e-commerce, as there is a higher penetration of internet and consumers moving online. There is still massive room for growth, as e-commerce penetration in the Middle East remains low compared with other regions."
"Few sectors are experiencing such all-embracing disruption as warehousing logistics, supply chain and transportation," explained said Mellor. "The pace of change in materials handling is rapid and although we are seeing a rethink of everything from warehousing locations to the introduction of robotics, AI and blockchain, the report suggests we are only at the start of this transformational journey."
For more information on Materials Handling Middle East, visit: www.materialshandlingme.com