Dubai, UAE: The return of physical trade fairs to Dubai in 2021 has been welcomed by C-level decision makers, with one of the Middle East's largest organisers confirming senior management visitor registration to its exhibitions last year increased by 78 percent versus pre-Covid years.
Messe Frankfurt Middle East returned to the live events landscape at Dubai World Trade Centre in September 2021, and has since hosted eight face-to-face exhibitions in the Emirate, welcoming a combined 64,254 trade visitors from 116 countries.
The Dubai-based company lists Beautyworld Middle East, Automechanika Dubai, and Intersec as its three flagship shows. While the total number of visitor attendance is justifiably less than pre-pandemic years, an increasingly positive trend, said Messe Frankfurt Middle East's CEO Simon Mellor, is the steep rise in visitor registration by the likes of CEOs, Managing Directors, and business owners.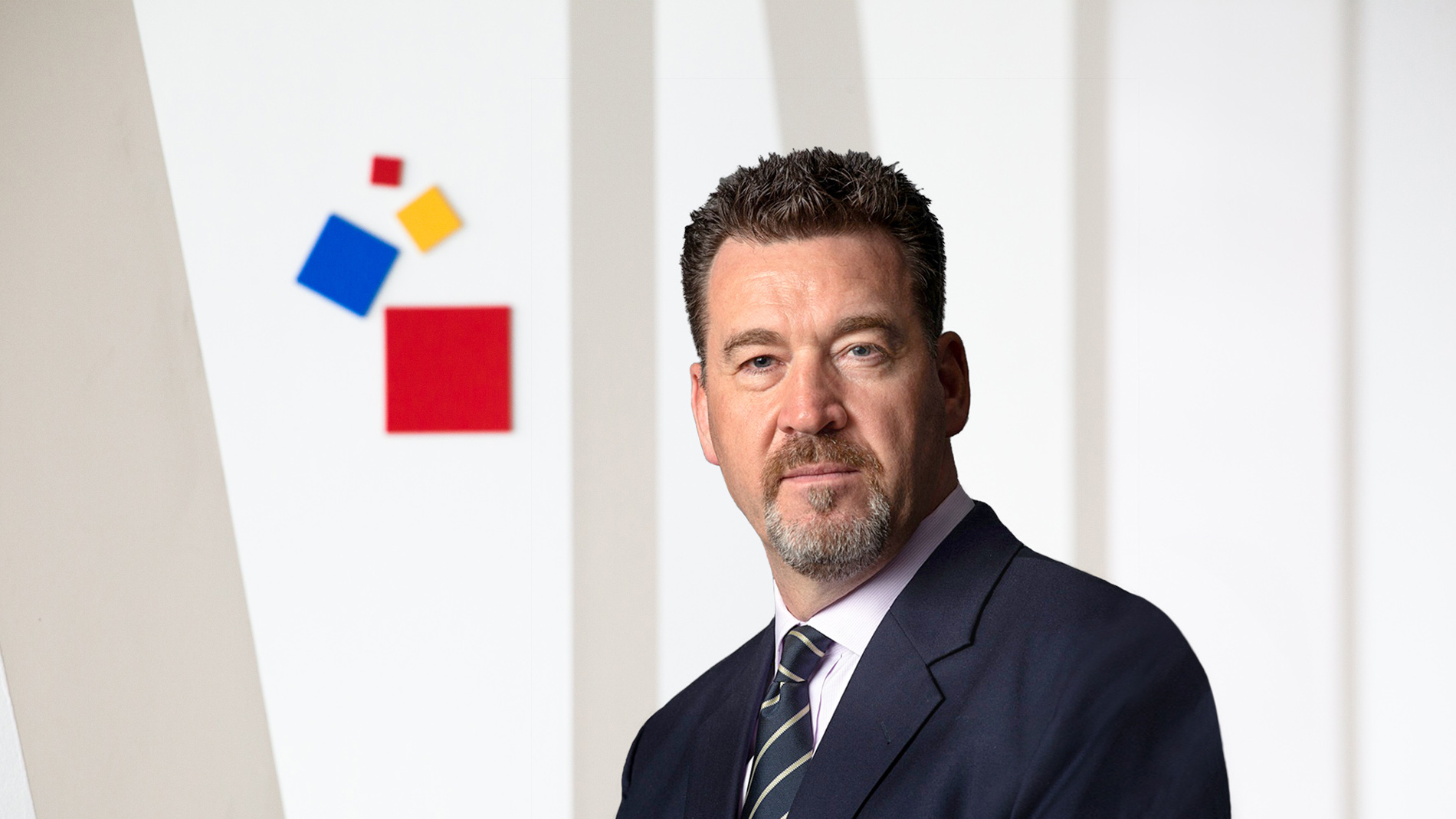 "This growth is mirrored by the number of individuals from the procurement or purchasing function which has increased by an average of 14 percent in real terms compared to 2019," said Mr. Mellor. 

"We saw 78 percent more senior management visitor registration to our shows in 2021 compared to 2019, which indicates that, while total attendance may currently be less than the bumper pre-pandemic years, those that do attend our shows are high-level decision makers with a clear intent and purpose."
"There is pent-up demand by visitors to network and find new suppliers that has been largely unfulfilled by alternatives such as digital or online events," added Mr. Mellor.  "Dubai, and the UAE is a prime destination for international professionals to come and do business safely thanks to the foresight of the country's leadership."
Mr. Mellor's comments come as Messe Frankfurt Middle East prepares to host its first major exhibition of 2022 next week from 16-18 January at the Dubai World Trade Centre.
That show is Intersec, the world-leading emergency services, security and safety event, which, in its 23rd edition, is set to feature participants from 120 countries, 6,000-plus brands and products, and six world-class conferences with upwards of 200 expert speakers.
"As has been the case with all our shows in cooperation with our partner venues, and following thorough government guidelines, Intersec 2022 will take place with robust safety and hygiene measures to keep all participants safe," added Mr. Mellor.
"And continuing the trends of our exhibitions in 2021, C-level visitor registration for Intersec 2022 has doubled compared to the show's last edition in 2020.
"This is consistent with our own research we've carried out since August 2020.  We've conducted three surveys of over 8,000 stakeholders from more than 100 countries to explore the impact of Covid-19 on the exhibitions industry, delving into key areas such as travel, budgets, and the importance of trade fairs in a post-pandemic world.
"Initially, some respondents viewed online, digital events as a viable alternative to physical trade shows, which we anticipated given at the time much of the world was still in some form of lock-down.
"That viewpoint has changed over time, as the limitations of online events become more evident, coinciding with the return of physical trade shows, particularly in Dubai, where there is a clear shift towards a back-to-business mentality.
"The current event safety measures we have in place, coupled with the government's ongoing efforts to make everyone as safe as possible, has had a really positive impact on participation levels, delivery and upscaling of our traditional trade show portfolios."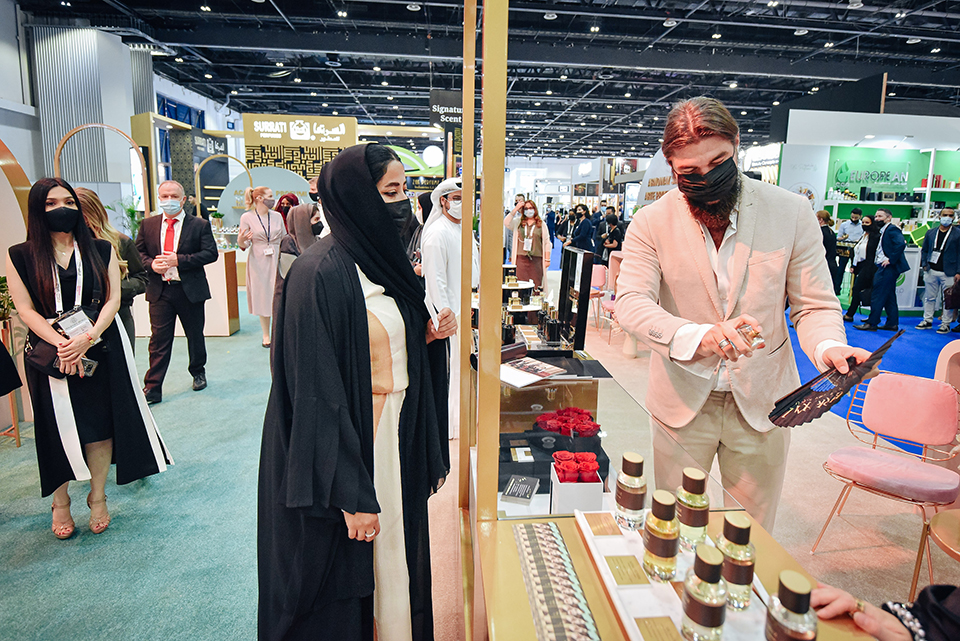 Messe Frankfurt Middle East's first two events of the 2021-2022 exhibition season in Dubai was Light Middle East and Hardware + Tools Middle East, which both took place in September at the Dubai World Trade Centre, soon followed by Beautyworld Middle East in October, also at the same venue.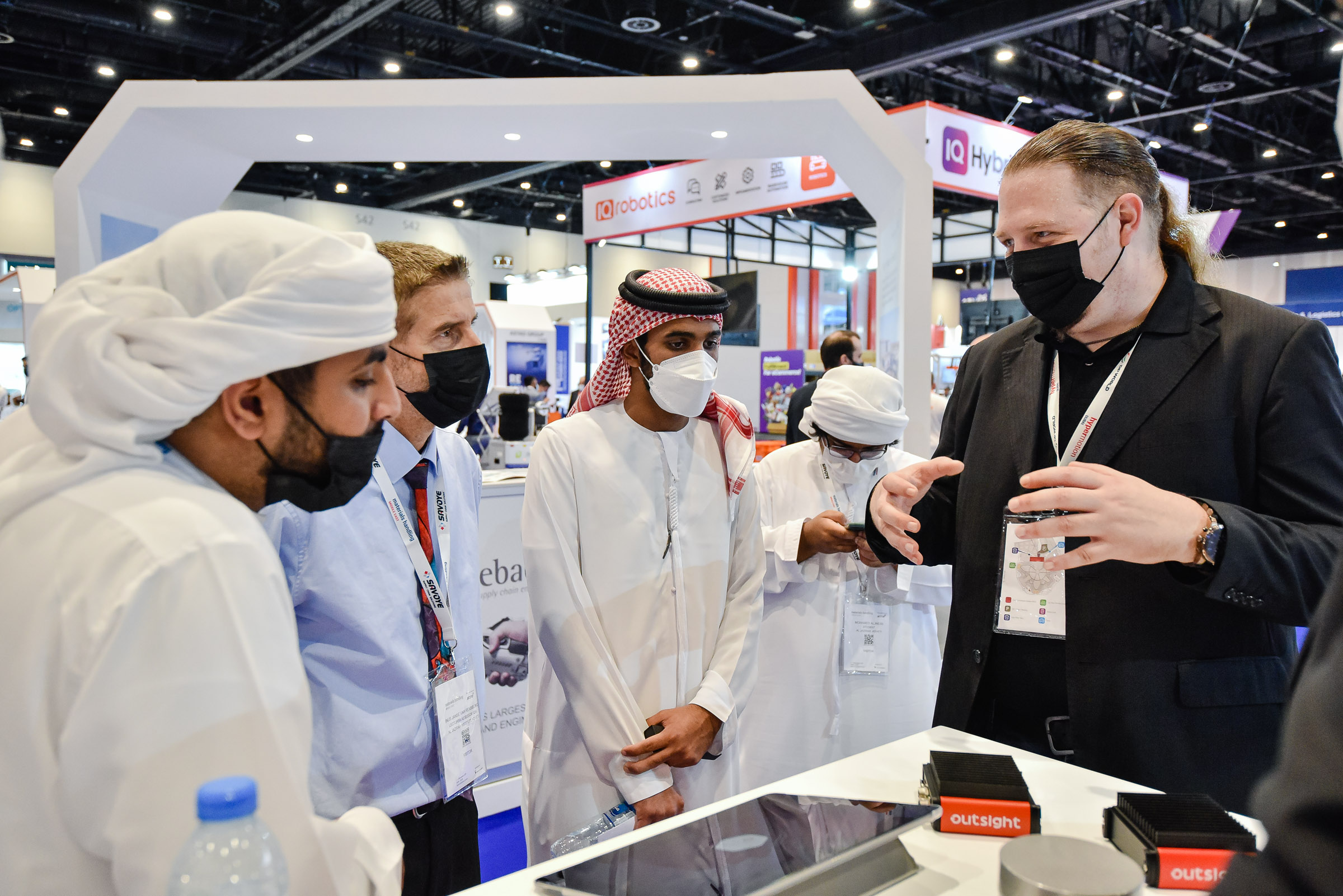 The debut of Hypermotion Dubai and 11th edition of Materials Handling Middle East both took place at the Dubai Exhibition Centre at Expo Dubai in November, before the year ended with Automechanika Dubai, Paperworld Middle East, and Gifts & Lifestyle Middle East in December, again at the Dubai World Trade Centre.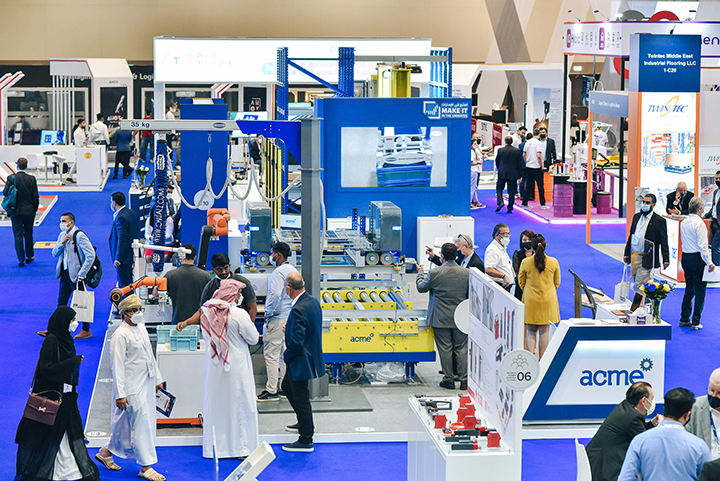 The eight shows hosted a combined 1,900 exhibitors from 52 countries, while exhibitor satisfaction of these events increased by double digits compared to their pre-pandemic editions.  Added Mr. Mellor: "Exhibitors of our 2021 events were extremely satisfied with their overall experience and ROI of participating at our shows with our Exhibitor CCI (Customer Care Index) increasing by an average of 22 percent compared to 2019.

"Highlighting the international appeal of our shows, and Dubai as a destination, we've also seen significant visitor growth from a number of countries, but in particular Russia, Qatar, Egypt, Poland, Brazil, Israel, Palestine and Colombia."
Messe Frankfurt Middle East currently organises 16 trade fairs, 11 of which take place in Dubai UAE, and five in Saudi Arabia.  More information is available at: www.messefrankfurtme.com.
Tags